For those of you looking for a fun prank to send to someone that lives on Maui, is visiting soon, or just loves the islands, here are a few of our favorite past Maui April Fool's Day Posts.  Follow the links and forward one of them along to an unsuspecting friend the morning of April Fools!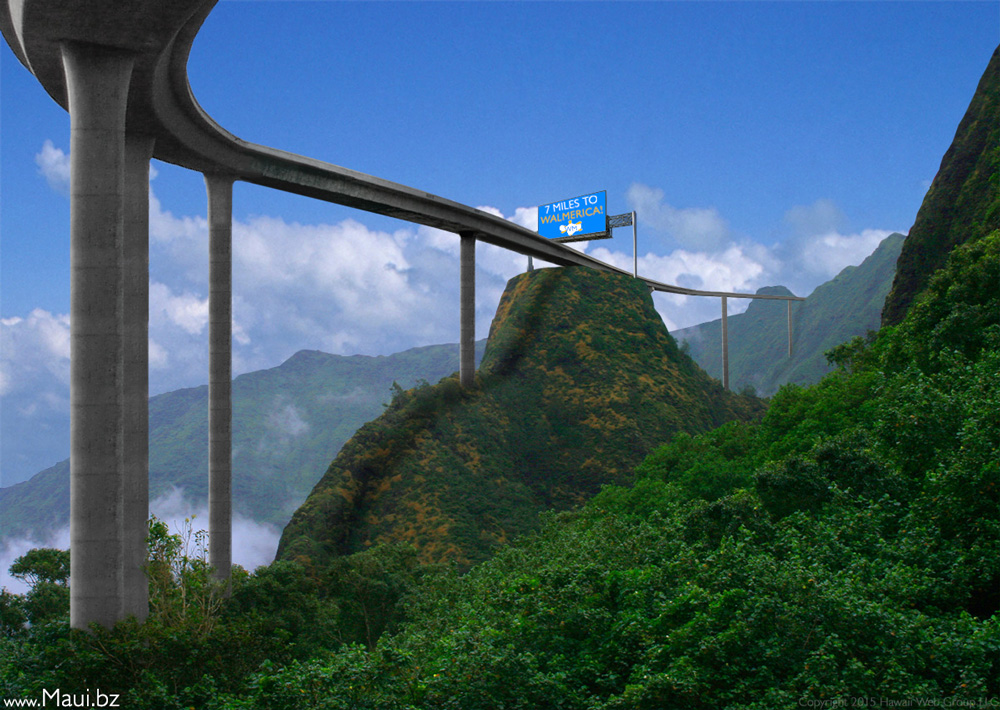 This one pissed off more people than it did make them laugh.  It's a little too close to home, considering developers salivate over parcels of untouched natural lands that the community here on Maui struggles to fight against.  Still, the idea of someone loping off the top of the Iao Needle for an overpass is pretty ridiculous.
Just as ridiculous, we liked the post about a lava park being introduced.  Not fake lava, but actual lava brought up artificially with drills.
Yes, silly, but a fun post about our own version of the olympics.  You'll find we celebrate new sports like Volcano Volleyball and Blowhole Basketball.
This cracks us up every time!  Former-President Obama RIPS at surfing!  Apparently he came over to crack some lips and get some shade in some Honolua barrels.
And our personal favorite.  The images of the snow at Hamoa and ice at Waianapanapa are so realistic!  Mind blowing and hilarious.
Now go prank a friend of family member on April Fools!