Haʻiku, Maui
This appealing town is off the beaten path, which is good news for anyone that wants to explore a side of the island that isn't crowded with tourists. Haiku is known for its serene and peaceful atmosphere, and you will find yourself in the company of kind locals at a relaxed pace.
Eco farmer's breakfast with spiritual leaders and long-time local families start comfortable conversations with artisans. Goodwill and hospitality pulse through this community and you will find yourself swept up in its contagious spirit.
See Haiku Map There are some truly spectacular places to live in Haiku. Space, lush lands, and incredible views. The Maui Real Estate Team provides clients with honest, knowledgeable, and rigorously-detailed results. Previous clients also rave about their abilities in negotiation, patience throughout the process, and a highly thorough review of the current real estate market in and around Maui.
---
Best Haiku Meals
Nuka
With the ocean 20 minutes away, you're hard-pressed to find fish fresher than this! Come to Nuka, and experience the sensational talent of Executive Chef Hiro Takanashi as he prepares sushi like you've never experienced. Make sure to order a bowl of Gobo Chips. You may even wind up ordering another round for the ride home! For more information, please visit Nuka Restaurant.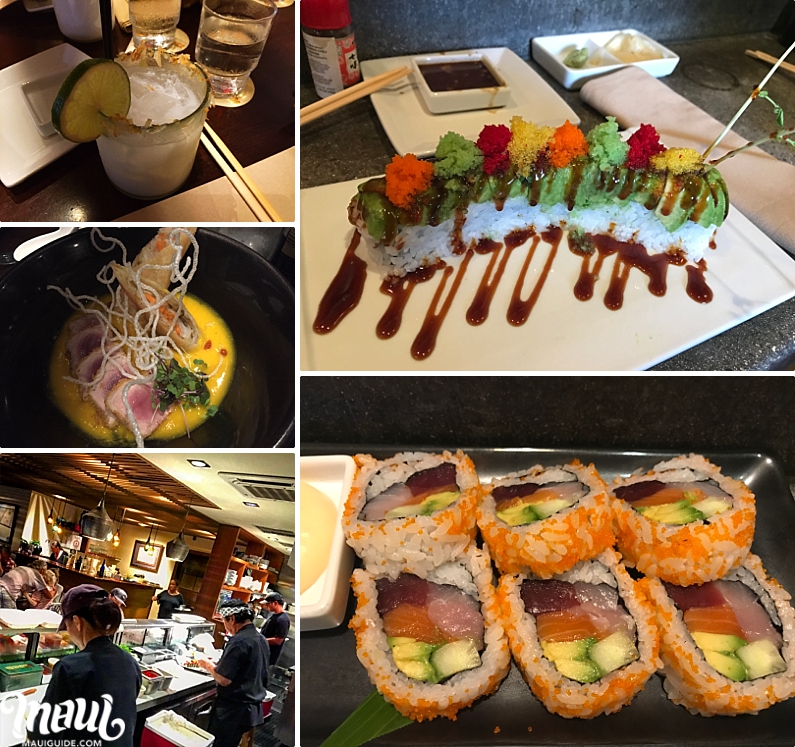 Heading to Nuka for lunch or an early dinner? Stop by Ace of Cups while you wait for a table. Ace of Cups has a wide variety of tarot and oracle decks from all around the world – some aren't even in production anymore! You can also browse neat products like dream journals, pendulums, crystals, and more. Be sure to get there before they close at 6 pm!
Maui Kombucha
If love is on your list of needs, then you're in good company! Maui Kombucha serves love on a daily basis, from their Love Buzz coffee to the handcrafted kombucha served by their "boochtenders". And they don't stop there. They lovingly support local organic farmers and, from their bounty, produce some of the most mouth-watering dishes. Whether you're feeling like a beautiful salad, bagel sandwich, or a slice of mango lassi cheesecake, you can eat it all with a clean conscience since it's all raw and vegan. All the goodness without the guilt! Their menu changes daily, so make sure to check their website at Maui Kombucha.
Colleen's at the Cannery
This popular joint is for those with an appetite for an extensive menu offering delicious food at a reasonable cost. Opening at 6 am, it's one of the few places in Haiku that serves a full breakfast menu. You can be sipping an organic chai tea latte while your partner chows down on a breakfast of champions. If lunch is more your thing, their Reuben Sandwich is the best on the island!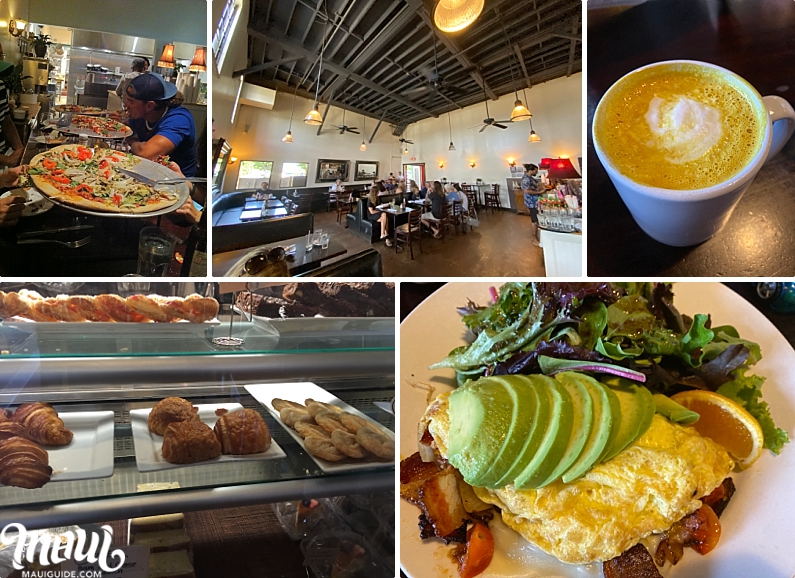 And dinner is always a nice time to try their unique pizzas, like the Trench Town, which consists of basil pesto sauce, Caribbean jerk chicken, red onion, sun-dried tomato, goat & mozzarella cheese, pineapple, and pepperoncini. 
Island Tacos Haiku
If time isn't your friend, then Island Tacos is your ticket. This literal taco stand is where locals come to enjoy their lunch, so you know you're on the right path! Their fish tacos can't be beat, with tons of freshly grilled Ono (or catch of the day), in a huge flour (or two corn) tortilla. They then load it with tomato, salsa, cabbage, cheese, beans, mango salsa, cilantro, and sour cream. You can pick and choose from these toppings to create your perfect meal. And we really mean meal, as these bad boys are packed to the gills! You'll be chock-full on the island's best tacos. They are open daily from 10:30 am-8 pm.
---
Fun Nearby Hike & Waterfalls
Twin Falls
If the Road to Hana is more than you feel like taking on, then Twin Falls is a smashing solution. This hike is manageable for all, with lower waterfalls 5 minutes from the parking lot and upper waterfalls another mile up the path. The natural foliage graces these paths, and you'll soon find yourself waiting for Tarzan to swing from the hanging vines of this very tropical rainforest. Make sure to bring your wallet along for locally made coconut candy or a freshly squeezed cane juice from the Wailele Farm Stand. For more information, please visit Twin Falls Maui.
---
General Haiku Maui Information
Driving
This northern village is about 2 miles inland from the beach and is tucked snuggly into the rainforest. You will find most of the roads are paved, but beware of the many potholes that frequent the streets. To benefit you and others on the road, driving slowly is the best mode. And then you'll get a chance to gaze out at the goats and horses put out to pasture amongst the rolling green hills.
Weather
It may be sunny in Lahaina, but make sure to bring something warm to the North Shore. Haiku is known for its lush greenery, and that comes with the price of a decent amount of rain. The winds also tend to pick up on this side of the island, so don't let underdressing ruin your Haiku experience! Check out the current weather forecast here: Haiku Weather Report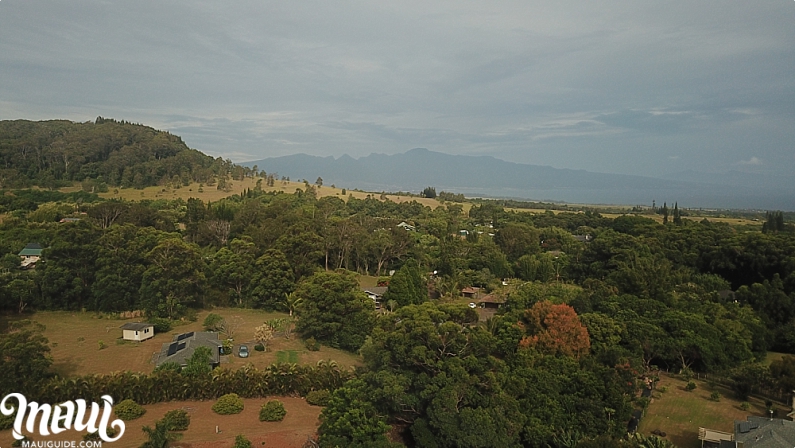 Grooving and Shaking
If you're wanting to explore a few places outside of Haiku, here's a general outline of what's nearby: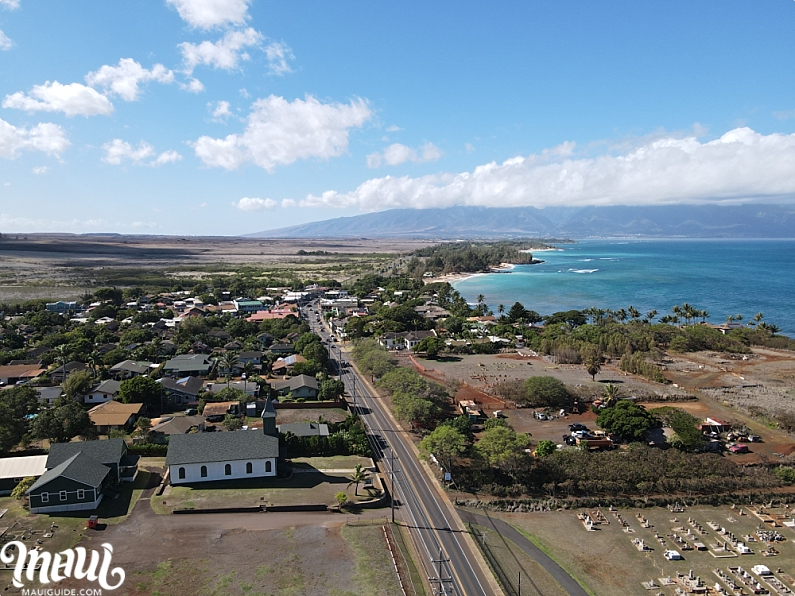 about 15 miles away, depending on traffic (and your speed!), it'll take you 20-30 minutes
Depending on where you are in Haiku, it may take you 10-15 minutes to get to the falls.
If the wind is blowing, you will want to head over to this beach for an award-winning show of expert wind and kite surfers. Expect it to take you 20 minutes or so to get there.
---
---
Haiku Map
---