Wailea, South Maui
Welcome to Wailea! Situated between sunny Kihei and the beautiful beaches of Makena, Wailea is the perfect place to go in Maui if you're looking for high-end shopping, golfing, celebrity spotting, and a relaxing day at one of the many crescent-shaped, golden sand beaches.
See Wailea Map
Popular visitor activities in Wailea include browsing art galleries and shops in the Shops at Wailea, enjoying a spa day at one of the five resorts in the area, playing tennis at the award-winning tennis center, and teeing up at one of the three beautiful, world-class golf courses. There are also several great restaurants in the area, including Capische? at Hotel Wailea, Spago, Duo, and Ferraro's at the Four Seasons Resort, Ko in the Fairmont Kea Lani, Longhi's at the Shops at Wailea, and Monkeypod.
---
Wailea Beaches
ʻUlua and Mokapu are great for scuba diving while, Polo, Keawakapu, and Wailea Beaches are better for swimming and laid-back snorkeling around the natural lava rock that still encompasses several of Wailea's beaches. At Polo Beach, you can take a Hawaiian Outrigger Canoe directly from the shore with Maui Sailing Canoe.  Call (808) 281-9301 and ask Sage and Liz to take you and your family/friends out.  
---
Wailea Events
Each year, Wailea hosts a number of events that attract visitors from around the globe, including the Maui Film Festival, Taste of Wailea, Wailea Food & Wine Festival, and Wailea Restaurant Week.
Maui Film Festival Wailea
With several culinary soirees, an extraordinary film lineup, and a number of impressive venues, the Maui Film Festival is the crown jewel of Wailea events. Held annually in June, the Maui Film Festival celebrates the art of film and honors some of the best talents in cinema today.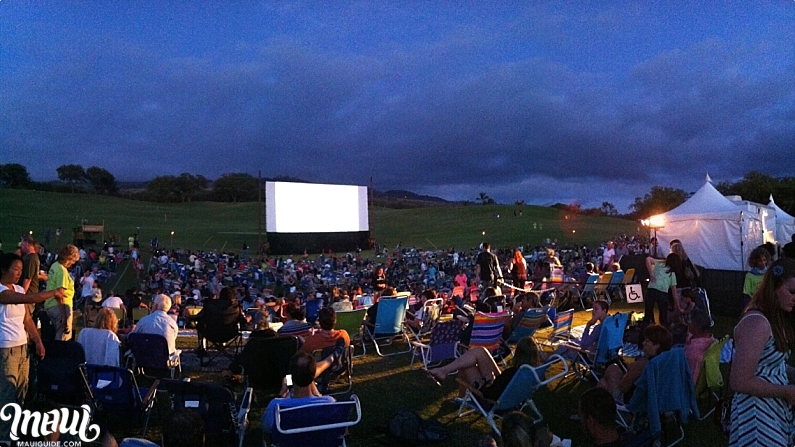 Over the course of five days, festival-goers can enjoy some of the most illustrious events of the year on Maui, including the Celestial Cinema, held under the stars on the slopes of the Wailea Golf Club, and the Taste of Wailea event, where some of Maui's top chefs come together to showcase their work. Lovers of film will also enjoy screenwriters' panels, award ceremonies, and a handful of premieres and screenings.
---
Wailea for Sale
Easily one of the most lucrative Maui real estate areas, Wailea is home to a multitude of condo complexes and luxury neighborhoods. If you're interested in browsing Maui homes and condos for sale, look no further than Wailea. Find a trustworthy and communicative realtor on the island, one that offers clients a profusion of insight into the Maui real estate market. 
---
Wailea History & Legend
Like most areas of Maui, Wailea has its own share of Hawaiian history. Lea, the goddess who watched over canoe builders, was said to have transformed into a forest bird called ʻelapaio and fly down from Haleakala along the shores of South Maui. This area later became known as Wailea or the "waters of Lea".
---
---
Wailea Maui Map
---