May is a stellar time to be on Maui. When you're not out enjoy Maui's stunning springtime weather and golden beaches, stop by one of this month's concerts, cultural festivals, and community events! We'll be sharing more events as they're announced, so stay tuned. 
What's Happening on Maui for May 2023?
Live music is still happening around the island, with local musicians jamming almost every night at some of the island's best restaurants. Check out Mana'o Radio's Music2Nite site for a full lineup of Live Music on Maui.
Maui Events May 2023
May 1 
Lei Day Heritage Festival: Celebrate Lei Day and all things Hawaiian at the Maui Historical Society's annual Heritage Festival. Browse stunning leis at the lei competition and enjoy live music and cultural demonstrations like poi pounding and kapa making. The event takes place at the Bailey House Museum from 10 am to 2 pm.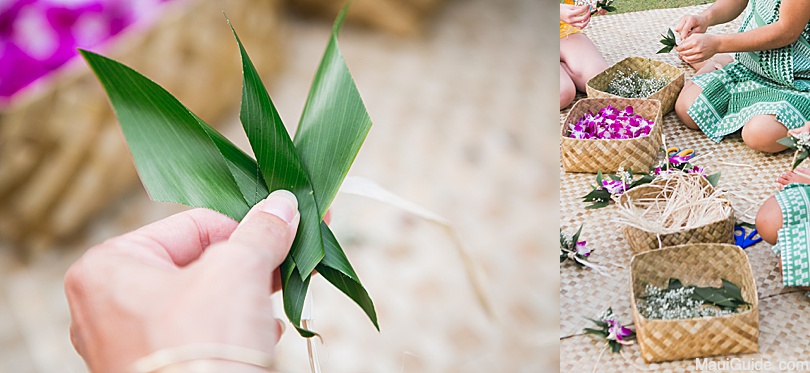 May 2 
The Doobie Brothers: 50th Anniversary Tour: The Doobie Brother's might be celebrating their 50th anniversary, but their roots-based rock and roll sound is timeless. The iconic band will be joined onstage by Pat Simmons Jr., who is carrying his father's torch into the next generation of music. 
May 7
James Mane: The Average Samoan Comedy Tour: James Mane is a larger than life Samoan stand-up comedian, actor, and podcaster. He is the first Samoan to do stand-up comedy on American television in FNX's First Nations Comedy Experience which can be seen on Amazon Prime. Mane has performed stand up comedy all over the country. Most recently, he sold out the Blue Note in Waikiki on a Wednesday night. Don't miss him at da Playground in Maalaea! 21+
May 12
Artist2Artist: Hawaiian Legends Hana Hou: Multiple award-winning artist Henry Kapono is back to share the stage with some of Hawai`i's most diverse, talented and iconic musical legends. This time he'll be joined by Brother Noland, the "Father of Jawaiian Music." Henry will "jam" and "talk story" one-on-one with each artist, giving the audience insight to the spirit and aspirations of the person/people behind the music.
May 13
47th Annual Seabury Hall Craft Fair: This family-friendly event takes place on the beautiful Seabury Hall Campus in Upcountry Maui and is packed with fun activities for all ages. You'll find talented crafters, a Keiki zone for the kids, live entertainment, delicious food booths, and more. Plus, it's always the day before Mother's Day, so you can get a jumpstart on your celebrations (and sneakily grab some presents behind mom's back). The fair starts at 9am and goes until 3pm, and admission is $10 for adults and free for kids 12 and under. A $20 premium parking option is available. For more info, head to seaburyhall.org.
Black Flag: Great news, punk fans. Black Flag is returning to Maui, this time at da Playground in Maalaea. Black Flag is an iconic punk band, founded in Hermosa Beach in 1976 by guitarist, primary songwriter, and sole continuous member Greg Ginn. 21+
May 18

"White Hawaiian" Starring Eric Gilliom: This smart and witty one-man show debuted at the Maui Arts & Cultural Center in late 2019 and received rave reviews and three sell-out runs. In 2022, White Hawaiian launched at the ProArts Playhouse in Kihei for a three-month residency and had three more sell-out runs. Back by popular demand, the show runs May 18, 19, 20, and 21.
May 20 
Maui Brewer's Fest: Beer lovers, rejoice! The coveted Maui Brewer's Fest returns to the Maui Arts and Cultural Center after a three year hiatus. Your general admission ticket gets you 8 (4oz) beer tastings, selections from a variety of food vendors, and all-day live entertainment. This year, over two dozen breweries from around Hawaii and the United States are coming to the MACC to share their inventive brews. Get your tickets in advance!
Weekly Events
Mondays
Lei Po'o Making: The Shops of Wailea invites guests to learn how to weave ti leaf leis using ferns and flowers. Lei Po'o can be worn on the head and was typically used as a gift on special occasions by Ali'i (Hawaiian Royalty). This event is open to both keiki and adults and runs from 2:30 to 3:30 pm.
Tuesdays
Polynesian Show at The Shops: This weekly show will highlight Hawaiian hula as well as other dances of Polynesia. The performance will take place at the Shops of Wailea from 5:30 to 6:30 pm.
Coconut Husking at The Shops: From 2:30 to 3:30 pm weekly, the Shops of Wailea will be hosting demonstrations of the traditional and modern methods in husking a coconut. Learn how the Hawaiians would use every part of the coconut from food to crafting eating utensils, jewelry as well as furniture.
Wednesdays 
Lei Po'o Making: The Shops of Wailea invites guests to learn how to weave ti leaf leis using ferns and flowers. Lei Po'o can be worn on the head and was typically used as a gift on special occasions by Ali'i (Hawaiian Royalty). This event is open to both keiki and adults and runs from 2:30 to 3:30 pm.
Slack Key Guitar Show: The Masters of Hawaiian Music Slack Key Show is open for live shows once again. The Slack Key Show ohana will perform each week at 6:30 pm at the Napili Kai Beach Resort. Tickets are required for entry, this show is also streamed online.
Thursdays
Coconut Frond Weaving at the Shops: The Shops of Wailea invites guests to try their hand at the highly developed Hawaiian skill of weaving. Coconut frond weaving was used to make baskets, mats, and even toys. This event runs weekly from 4:30 pm to 5:30 pm.
Thursday Night Jams: Come hang at the Plate Lunch Marketplace (you know, the food truck lot across from Costco Gas) and enjoy live music every Thursday night from 6-8 p.m. Don't forget to pick up an ono smash burger from Haven's either! 
Fridays
Papa Hula at the Shops: Hosted at the Shops of Wailea, Papa Hula is a celebration of the Hawaiian way of life. Enjoy a complimentary dance lesson, complete with costumes and accessories, and the dance movements and their meanings. This interactive performance runs from 4:00 pm to 5:00 pm.
Saturdays
Upcountry Farmers Market: Shop some of the best local souvenirs on the island, indulge in delicious food and support local farmers at one of Maui's biggest weekly events. Don't forget to set your morning alarm, as this market favors the early shopper. The Upcountry Farmers Market runs from 7:00 to 11:00 am every Saturday at the Kulamalu Town Center in Pukalani.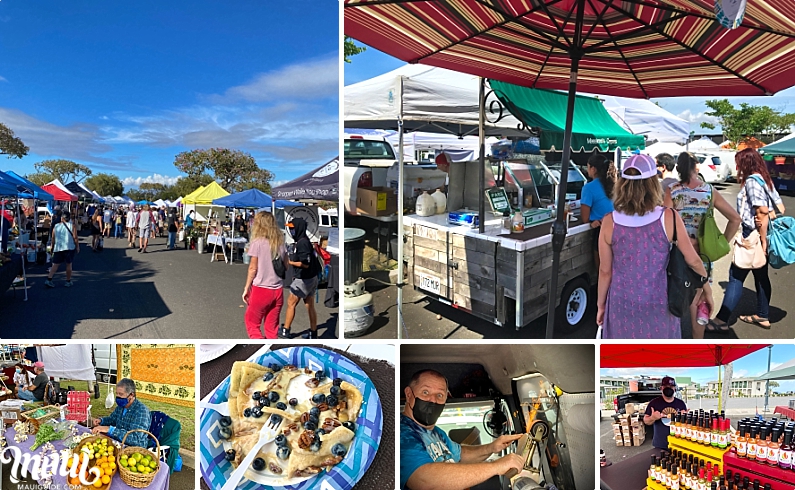 Sundays
Maui Gift and Craft Fair: Stop by the Lahaina Gateway Center and browse West Maui's largest gift and craft fair. This weekly event hosts over 50 vendors, showcasing jewelry, photography, art, crafts, keiki activities, and more. Maui Gift and Craft Fair runs from 9:00 am to 2:00 pm every Sunday.
Maui Sunday Market: Featuring some of Maui's most renowned food trucks, local vendors, and quality entertainment, the Maui Sunday Market is one of the island's most popular weekly events. Centrally located at the Kahului Shopping Center, the Maui Sunday Market draws locals and visitors from all corners of the island. The event runs every Sunday from 4:00 pm to 8:00 pm.
Family Class at Island Art Party: That's right, Island Art Party is back in action! Maui's most fun, family-friendly art class is once again accepting bookings. Sundays are reserved for Family Class, where ages 8 and up are welcome. From mermaid to sunset scenes and more, select the masterpiece you want to create and bring home your own artwork!
For more information or to see the best weekly, monthly, and yearly celebrations, check out our calendar of Upcoming Maui Events.
Mahalo for reading our list of Maui Events May 2023! Have an upcoming event you'd like us to include in the next post? Let us know in the comment section below or contact us directly about how to add your event to our monthly calendar and blog post. Aloha!
---