Maui Guided Tours
With endless land, air, and ocean adventures on a single island, from outrigger canoeing to helicopter rides to biking down the world's largest dormant volcano, it can be nearly impossible to narrow down the best activities for your next trip to Maui.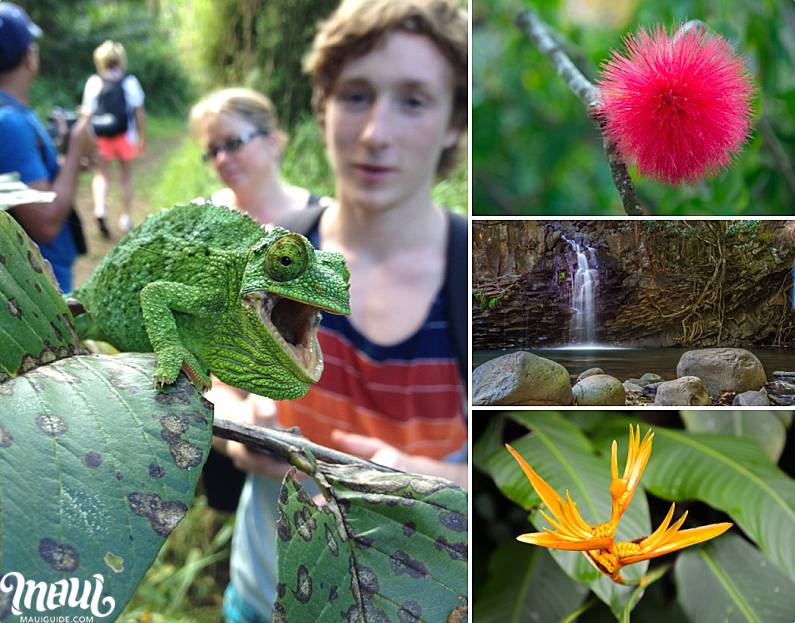 One of the easiest and best ways to guarantee you spend your time on Maui wisely is by joining a guided tour of some of the most gorgeous areas of the island. Hike Maui offers some of the best, all-encompassing guided tours of the island, from hiking through the rainforests and waterfalls along the Road to Hana to a full-day tour of the trails within Haleakala Crater, as well as multi-activity tours that combine kayaking, snorkeling, and waterfalls, as well as ziplining and waterfall hiking.
Hike Maui guides provide hiking essentials like a backpack, water, bug repellent, rain gear, and snacks, and offer tips for appropriate footwear and clothing for your adventure. All you have to do is show up, and remember to bring a towel (if you plan on swimming), a camera, and a little cash (tips are always appreciated)!
Since there is such a wide variety of tour options available, you're pretty much guaranteed to find the perfect one to fit your group's needs, wants, and levels of experience. The guides on our tour were extremely fun and lighthearted while also being informative and helpful, and brought us to some truly awe-inspiring spots.
For more information about guided hiking tours, please visit Hike Maui or call 808-879-5270.
---
---