Atlantis Submarine
If you've never scuba-dived but would like to know what it's like at 100-150 feet deep in Maui waters, you must do the Atlantis Submarine out of Lahaina Harbor. This is a lot of fun for all ages and is quick, comfortable, and easy to do. They have many departures every day to see schools of tropical fish as well as the sunken Carthaginian shipwreck. Expert Narration
Though some of the "Submarine Sandwich" jokes come with a side of Ham, the narration is incredibly insightful and welcomes questions. Your guide will give you knowledge about the reef, Maui history, sea life, and much more.
Large Viewing Portal
It's really nice that each passenger gets his or her own large portal window. You can see everything very clearly, and the bottom of the craft has lights that help illuminate the areas below.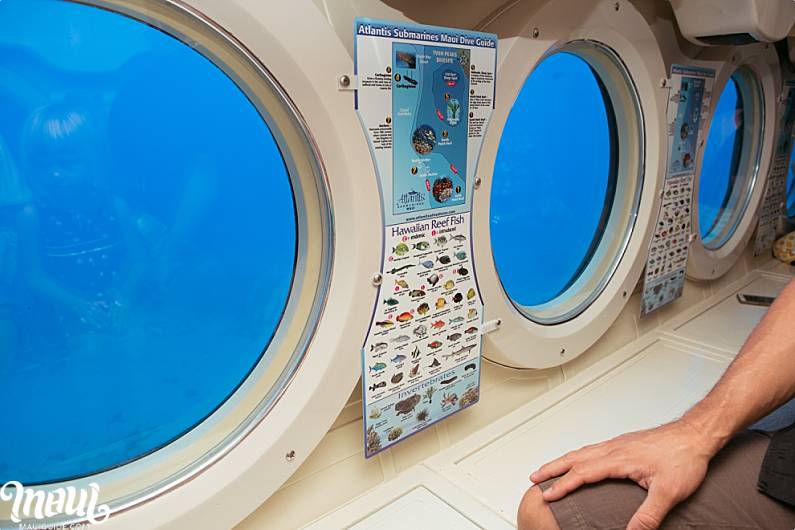 Quick and Easy Descent/Ascent
Unlike scuba diving, with the Maui submarine, you come up and go down very quickly without a need for decompression. This makes it easy for you to get quickly to the best part of the trip.
Tropical Reef Fish
The reefs you visit are filled with different schools of fish. Along with the sunken ship, the Carthaginian, there are small and large fish hovering around it. In season, though rare, you can come upon whales and watch them swim and sing. More likely, you'll come upon eels, manta rays, and maybe a turtle or two.
The Carthaginian
This sunken ship is now a sanctuary for various fish life. Coral has begun growing on some areas of the boat. It's really a sight to see, and it will only get more interesting as the years go by.
For more info check out Atlantis Submarine.
---
---